Boba Fett got lost along the way. This is the assessment to be drawn from season 1 of its own series available on Disney + since last December. The bounty hunter will only have been entitled to a real flamboyant cameo in The Empire Strikes Back before being sent into the mouth of the Sarlacc at the start of Return of the Jedi , and coming out almost by chance at the start. from Boba Fett's Book. The sequel deconstructs the myth, making Boba a paunchy bounty hunter retraining in what was once the kingdom of Jabba the Hutt. The narrative arc was not lacking in interest. Its image processing will produce the opposite effect. The problem was particularly felt starting with Episode 5, which was all about the return of the beloved Din DJarin, with the following chapter focusing on showing Grogu's Jedi training under Luke Skywalker to hundreds of thousands of miles from Tatooine. Exit Boba Fett, then.
The Book of Boba Fett is gradually changing into an unofficial sequel to The Mandalorian, season 2 and set the stage for the sequel. Would the bounty hunter therefore serve as a simple pretext by cruelly ridding him of his warrior aura? This is what episode 6 confirms to us, devoted three-quarters to Luke Skywalker's doubts as to the real motivation of the first padawan of his future Jedi school. The dramatic spring plays here on pure nostalgia by invoking Yoda directly during one of the most exciting dialogues of the series. This welcome fan service certainly doesn't add anything to Boba Fett's story, but it does provide some comfort. Added to this are other prestigious cameos, including those of Cobb Vanth (Timothy Olyphant) and Ahsoka (Rosario Dawson), further relegating Boba to the background.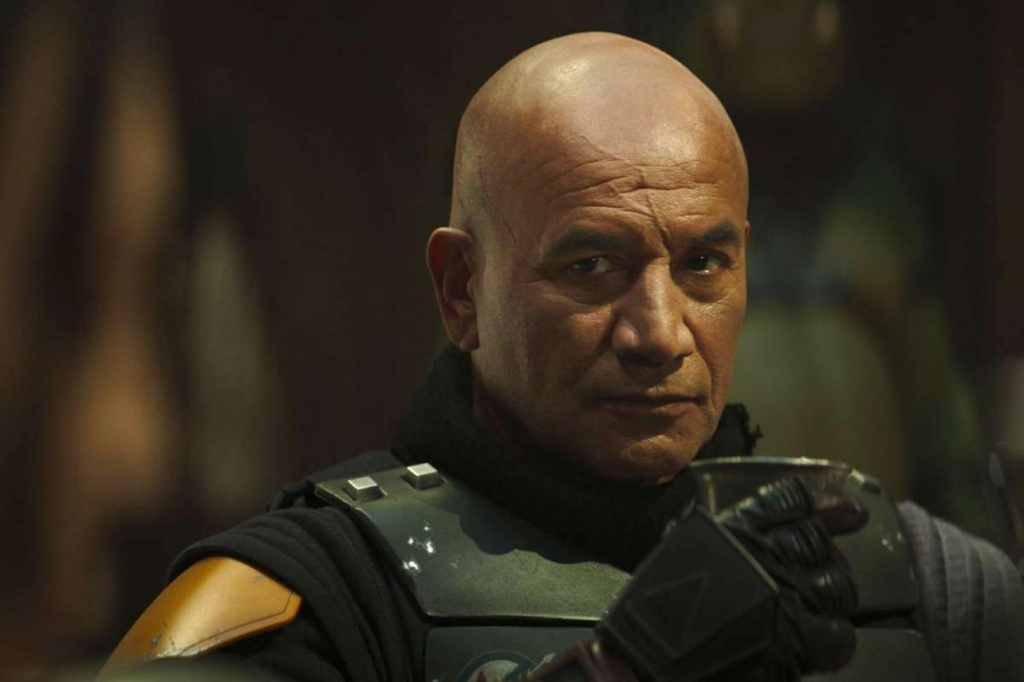 But where did Boba Fett go?
Boba Fett is not among the best written characters by George Lucas . Until now, little was known about his true personality. The Book of Boba Fett should have explored more of the psyche of a fearsome assassin deeply scarred by the disappearance of his father Django during Attack of the Clones. After having lived among the Tusken (an episode of his life depicted a little too long in the series), his professional retraining as a daimyo seems to weaken him all the more as he sinks into a dangerous inertia. Proof of this is the mission of his partner, Fennec Shand, responsible for "finding strength" for him to lead an epic fight against the Pykes. This is how the Mandalorian enters the scene, having become the center of gravity of a series deserted by its main character. The arrival of Cad Bane, former mentor of Boba Fett, gives hope for a rebalancing of the opposing forces.